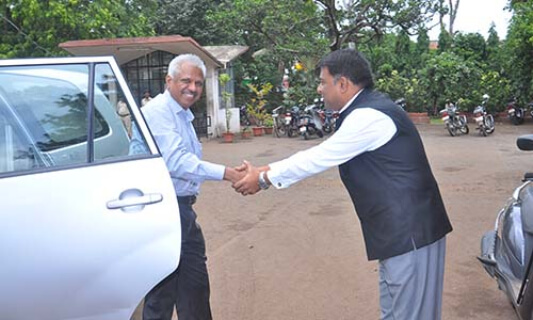 Guest visit – S.RAMASWAMI
इचलकरंजी गारमेंट क्लस्टरला रीजव्ह बँक आॅफ इंडियाचे रीजनल डायरेक्टर (महाराष्ट्र व गोवा राज्य )श्री रामास्वामी,रीजव्ह बँक आॅफ इंडियाचे जनरल मॅनेंजर श्री पटनायक व रिज़व्ह बँकेचे डेप्युटी जनरल मॅनेंजर श्री मेनन यांनी भेंट दीली त्याचे स्वागत करताना व गारमेंटची माहिती देताना श्री प्रकाश क. आवाडे (माजी वस्त्रोद्योग मंत्री)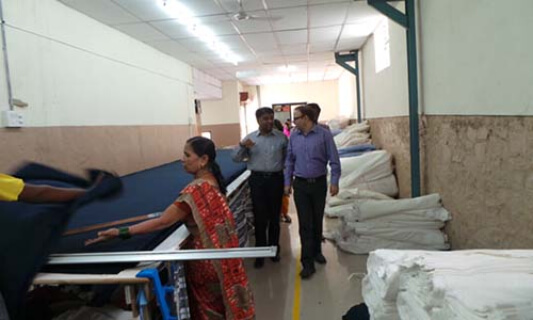 Guest visit – Ajay Pandit
Shri. Swapnil Awade & Prof. C.A. Patil, Director CoE Nonwovens welcome Mr. Ajay Pandit, Director, Office of the Textile Commissioner,Mumbai, Mr. Amar Chaphekar, Assist Director, Mr. A.R. Mamdyal, Technical officer, regional office of Textile Commissioner, New Mumbai, and Mr. Pramod Salunkhe, Scientist, SASMIRA CoE Agro Textile, Mumbai during their visit to Ichalkaranji Garment Cluster Ltd,Ichalkaranji.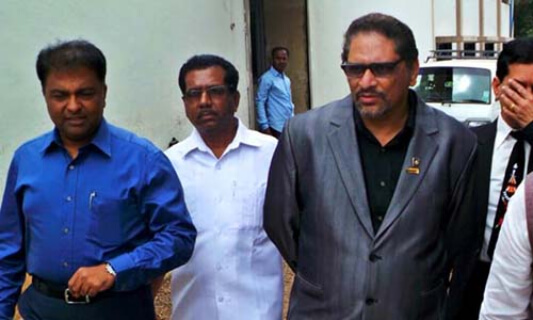 Guest visit – Santosh Mandlecha
Maharashta Chambers of commerce Industries and Agriculture Senior Vice President Hon'ble Shri Santosh Mandlecha. Vice president Shri Lalit Gandhi & Director Shri Mukund Mali Visited Ichalkaranji Garment Cluster Ltd.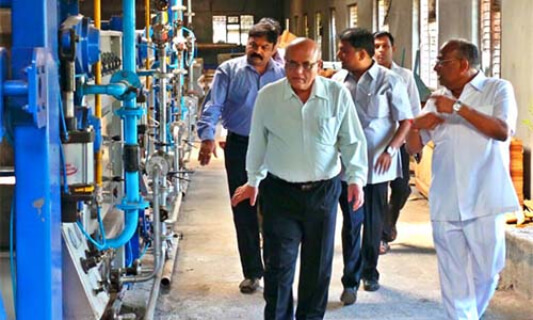 Shri. R.B.Gupte Director & Shri A. P. Daptardar Ass.Director of MSME Development Institute Mumbai (Govt.of India) visited DKTE Institute Ichalkaranji & Ichalkaranji Garment Cluster with Shri Prakash K. Awade Ex Minister GoM and Shri Swapnil P. Awade of Ichalkaranji Garment Cluster on Saturday.